Matrimonial Disputes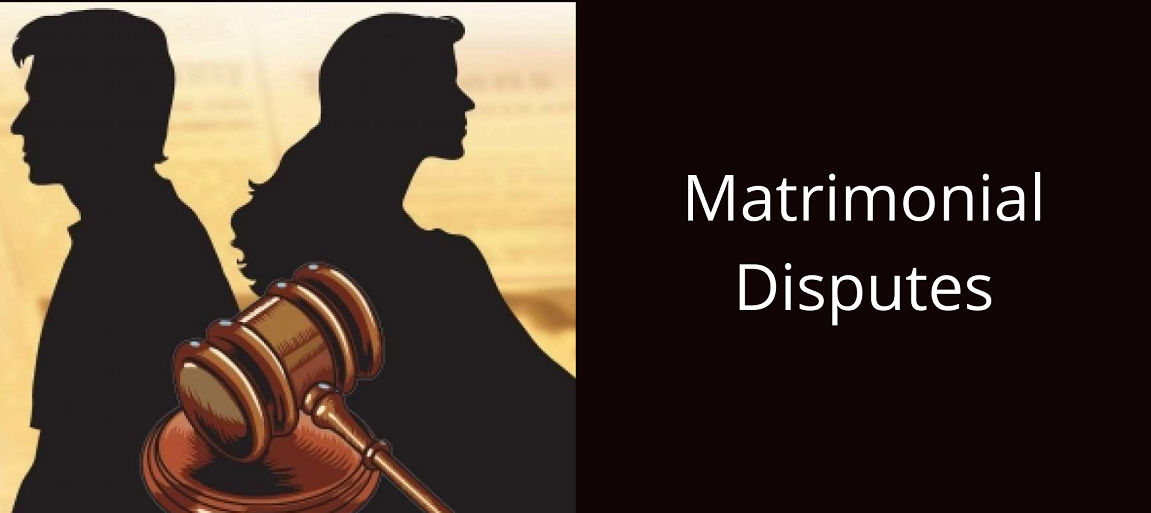 ORIGIN OF FAMILY COURTS
The need to establish the family courts was first emphasized in India by Late Smt. Durgabai Deshmukh, after a tour of China in 1953, where she studied the working of Family Courts. She discussed the subject with some judges and legal experts, and then proposed to set up Family Courts in India to Prime Minister Jawaharlal Nehru.

SCOPE OF JURISDICTION
The family courts are specialized as Civil Courts, which deal exclusively with the dissolution of marriage; declaration of the matrimonial status of any person; declaration of ownership of properties of the parties concerned; interim order of injunction arising out of marital relationships; declaration of the legitimacy of any person, or guardianship of a person, or the custody or access of any minor and suits for maintenance. The Family Courts entertain Petitions for grant of decree of divorce under the various Acts like The Hindu Marriage Act, 1955, Dissolution of Muslim Marriage Act, 1939, Muslim Women (Protection of Rights on Divorce) Act, 1986, The Parsi Marriage and Divorce Act, 1936, the Divorce Act, 1869, the Special Marriage Act, 1954, Foreign Marriage Act, 1969, etc. [3] Any dispute that arises in a marriage between the parties, irrespective of their caste or creed and validity of marriage, falls under the jurisdiction of the Family Courts. The Family Courts can also entertain petitions on property disputes between the parties to a marriage. The Family Court entertains a suit for partition of the property between parties to a marriage. The Family Court can also pass orders or injunctions in the circumstances arising out of a marital relationship.

Matrimonial disputes may refer to disagreements, often legal, regarding marriage. The matrimonial disputes may arise at any point of time between the marital partners. The disputes can be attributed due to a variety of reasons arising from verbal or physical abuse to personal characteristics and behavioral patterns. Marital dissatisfaction, extramarital relations, habitual drinking are some other reasons for such conflicts. The criminal cases involving matrimonial disputes may pertain to domestic violence, demand for dowry, physical and mental torture etc.
WHAT IS THE COURSE OF ACTION WHEN SUCH DISPUTES ARISE?
When such disputes arise, they also bring along a number of litigations, which can be of both civil and criminal nature, as the laws pertaining thereto in our country gives rise to various kinds of litigations for each partner's specific claims. Matrimonial disputes often lead to the dissolution of marriage and the procedure for such dissolution varies depending upon the parties to the marriage.

HOW WILL ANEJA & ANEJA HELP YOU IN PROTECTING YOUR RIGHTS?
We, at Aneja & Aneja, understand that in today's circumstances, disputes are inevitable. Members of our office are specialized to offer strategic advice keeping in mind the merits and demerits of a case against the backdrop of the average lifespan of a dispute to final adjudication in the courts of our country, besides counseling our clients to keep an open mind and mediate, if necessary, with the opposite party, although, sometimes it is not within the control of the parties to the marriage to save the family ties, and they eventually resort to measures like divorce, which breaks the bond of holy matrimony for the better.
A sound legal strategy, not only aimed at the final outcome of a case, but also considering the position of the litigants during the prolonged adjudication process, executed with required experience, is a necessary requirement to secure favorable outcomes in litigation in India. Not only do we provide the strategy, our law associates have an expertise in drafting of petitions related to Divorce, both mutual as well as unilateral, alongwith representation before the concerned Courts. We also pride ourselves in handling and drafting petitions apart from divorce, like judicial separation, restitution of conjugal rights, disputes arising out of domestic violence, dowry harassment, maintenance and issues related to the custody of the child/children born from the marriage.
FAMILY DISPUTES
Family conflict refers to active opposition between family members. Because of the nature of family relationships, it can take a wide variety of forms, including verbal, physical, sexual, financial, or psychological. Conflicts may involve different combinations of family members: it can be a conflict within the couple or between parents and children or, again, between siblings. Irrespective of the circumstances, family breakdowns are very stressful.
WHAT IS THE NATURE OF FAMILY DISPUTES?
Family disputes may pertain to matters related to succession of property, execution of Wills alongwith various other matters related to the particular rights of an individual in a family.
In our country, individuals are unaware about the format in which they may transfer their property to their young ones or persons of their choice who are capable of looking after their estate. A Will is a declaration expressing the desire of a person with regard to his estate and provides for its transfer upon his death. The Wills in India are governed under a set of laws, being religion specific, for example, The Hindu Succession Act, The Muslim Personal Law (Shariat) Application Act, 1937, Indian Succession Act, etc.
HOW WILL ANEJA & ANEJA HELP YOU IN PROTECTING YOUR RIGHTS?
Aneja & Aneja believes in providing on hand support to the clients and fight to secure their best interests. We help our clients to find an agreement that is best suited for everyone and try to keep the disputes out of the court wherever possible. The members of our office have an expertise in providing assistance in drafting of Wills for various clients under different laws, drafting of Relinquishment deeds, family settlement agreements and partition deeds. The plan of action and strategy is tailor-made to suit the needs of our clients. Our clientele includes individuals from all walks of life and we provide professional and practical solutions that meet their demands. Regardless of the circumstances, we put our clients and their family's interests first.