What is Arbitration and Conciliation Act, 1996?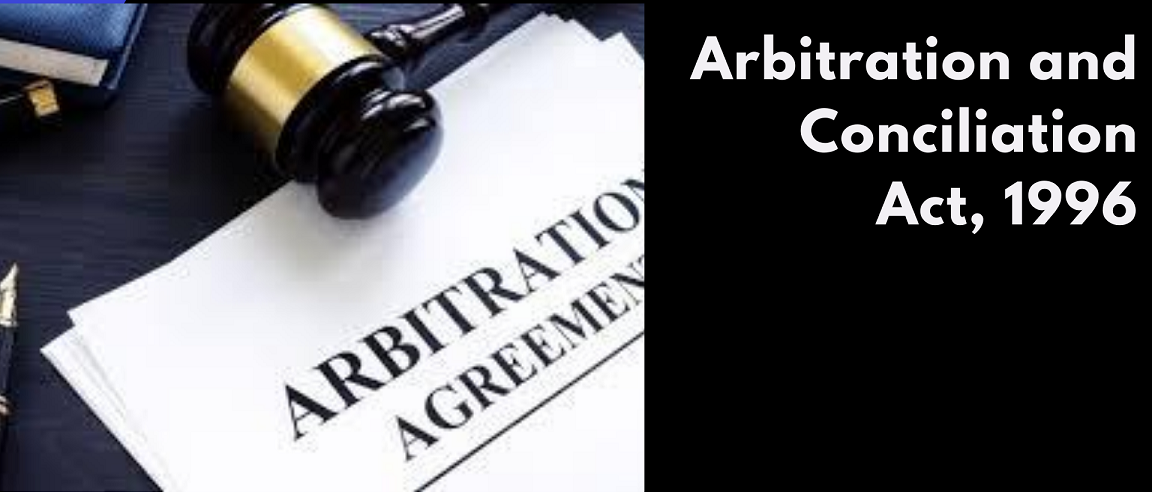 What is Arbitration and Conciliation Act, 1996?
The Arbitration and Conciliation Act, 1996 was enacted to consolidate and amend the law relating to domestic arbitration and international commercial arbitration. The Act also deals with enforcement of foreign awards.
India has adopted the United Nations Commission on International Trade Law (UNCITRAL) Model Law on International Commercial Arbitration 1985 and UNCITRAL Conciliation Rules 1980 while enacting the Arbitration and Conciliation Act, 1996. Recently, the Government of India has further introduced amendments to the Arbitration and Conciliation Act to curtail the delays. The amendment provides for time bound arbitration and reducing the burden on Arbitrators for timely award by limiting their appointments.
The main objects of the Arbitration & Conciliation Act are:

To comprehensively cover international and commercial arbitration and conciliation as also domestic arbitration and conciliation;
Make provisions for an arbitral procedure, which is fair, efficient, and capable of meeting the needs of the specific arbitration;
To minimize the supervisory role of the courts and the arbitral process;
Permits Arbitral Tribunal to refer the dispute for mediation, conciliation or other procedure during the arbitral proceedings to encourage settlement of dispute;
To provide that every final award is enforced in the same manner as if it were a decree of the court;
Minimize the grounds of appeal arising out of final award; and
To provide that a settlement agreement arising out of conciliation, mediation or any settlement procedure shall have the same status and effect as an arbitral award on agreed terms on the substance of the dispute rendered by an arbitral tribunal.

How Aneja and Aneja helps you in all matters related with Arbitration?
Aneja and Aneja provides Arbitration services to large Indian Business houses and Public Sector Companies. Our commercial arbitration lawyers are experts in handling disputes related to commercial contracts. Our team can ably help and assist clients in drafting Arbitration Agreements, negotiations, timely advisory to the clients on disputes arising from contracts, including assisting clients in approaching the Courts for interim orders under Section 9 of the Act for protection of their property during the arbitral proceedings. We provide all kinds of necessary services for drafting of claims, appeals, execution of awards and other related activities.

Arbitration practice handled by Aneja and Aneja covers the following:
Conducting domestic arbitration under the Arbitration and Conciliation Act, 1996 and ICA rules;
Conducting international arbitration under UNCITRAL and ICC Rules;
Rendering mediation services to clients;
Enforcing and challenging enforcement of Arbitral Awards;
Representing clients before High Courts and Supreme Court in arbitration petitions;
Advising clients on the appropriate venue of arbitration and choice of procedural and substantive law;
Appointment of arbitrator through High Court of Delhi and Supreme Court of India;
Representing clients before arbitral tribunals with regard to disputes arising out of agreements containing arbitration clause;
Applying to stay proceedings brought in breach of arbitration clauses;
Draft arbitration agreements and clauses;
Advising clients and handling arbitration cases related to Commercial Contracts, Collaboration Disputes, Contractual Disputes, Construction Agreements, Service Agreements, Joint Venture Agreements, Supply Contracts, Marketing Agreements, Sale Agreements, etc.;
Advising clients on conciliation and mediation matters;
Advising clients on alternative dispute resolution laws and procedures; and
Conducting Lok Adalats with the concerned legal services authorities.