Trademark Protection in India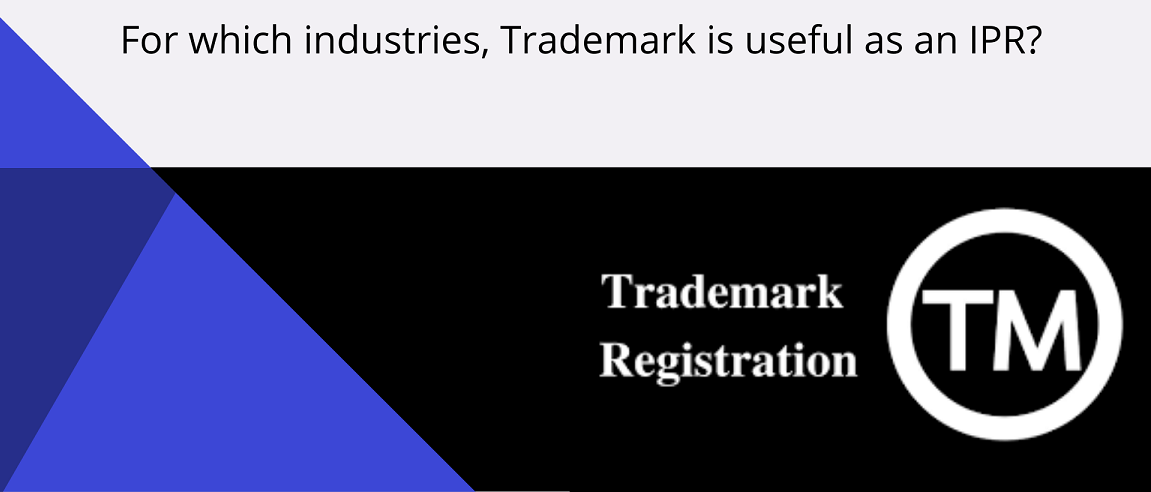 A trademark, in the form of a unique symbol or mark, establishes the identity of an entity as well as protects the goodwill and credibility of its products and services. It also safeguards the interest of the trademark owner's business.
In India, trademark rights are protected by Trademark Act, 1999. The Act is founded on the basic tenet of law that one party should not injure the business or goodwill of another by infringing upon the distinguishing mark associated with identity of a particular firm.

Why do we need to protect the IPR related to Trademark?
In today's fiercely competitive market, it is crucial for all the companies or manufacturers to have their own trademarks which should be capable of distinguishing their products and services from similar products/services manufactured, marketed and/or offered by others.
Under the Trademarks Act, priority of the use of a mark is the decisive factor. An unregistered trademark proprietor claiming prior use has better rights even over a registered proprietor of a trademark which may be subsequent in use and adoption.
The globalization of trade has endowed brand names, trade names, marks, etc., with immense value. It has necessitated uniform minimum standards of protection as well as efficient procedures for enforcement as recognized under the TRIPS.

What all is included under Trademark in Indian laws?
As defined under the Trademark Act, 1999, a trademark means a mark capable of being represented graphically and capable of distinguishing the goods and services of one person or company from those of others. It may include a symbol, signature, label, name, word, phrase, logo, design, image, color, shape of goods, their packaging or a combination of these elements.
Trademarks are represented by the two symbols associated with trademarks. These are – ™ (the trademark symbol) and ® (the registered trademark symbol). Whereas the usage of ™ is a common practice that does not require intricate legal process, to use ® the owner of the trademark should get it registered with the relevant national authority.
Subsequently, he gets exclusive rights to use the trademark in relation to the goods and services produced, marketed or offered by it. The owner can seek relief in appropriate courts in the country in case its rights under the trademark law are violated.
The Indian laws on trademarks conform to the rules and regulations of Trade-Related Aspects of Intellectual Property Rights (TRIPS) as mandated by India's obligations under the membership of World Trade Organization (WTO).

For which industries, Trademark is useful as an IPR?
A trademark is an essential prerequisite for any manufacturer of goods or provider of services. It enables any individual, business firm or other legal entity to distinguish the source of its products and/or services from those provided by other entities. Hence, it is necessary to have a trademark and get it registered as well in order to invoke more stringent laws like infringement in case of any unauthorized and dishonest use by any person.

How Aneja and Aneja assists you in filing and securing your Trademark?
Aneja and Aneja provides a wide range of services to its domestic and international clients from trademark filing, prosecution to litigation.
Our services include:
Performing trademark availability searches
Filing of trademark applications (including Madrid applications) before the Trademark Office
Reporting and responding to official actions from the Indian Intellectual Property Office
Conducting opposition proceedings to defend or oppose the grant of trademarks registrations
Initiating and defending infringement and passing off actions
Prosecuting appeals and rectification/cancellation actions before the Intellectual Property Appellate Board
Maintenance of trademark registrations by docketing and renewals, recording of changes in registrations such as name changes, assignments etc. and trademark watching services
Reviewing our client's trademark portfolio to formulate practical, pro-active, and affordable trademark protection and enforcement strategies to rule out their getting stuck in a long drawn and costly judicial process.
Drafting of license agreements, assignment agreements
Providing services in securing trademark rights in the Indian subcontinent including the countries such as Sri Lanka, Pakistan, Bangladesh, Nepal, Bhutan, Myanmar and the Maldives. Through our network of associates, we help clients with the protection and registration of trademarks in jurisdictions outside India.